What happens to the recycling I put in my blue bin?
Recycling your household paper, cans, cardboard, cartons and rigid plastic packaging couldn't be easier! Follow the steps below to find out how your dry mixed recycling is collected and sorted before it goes to the recycling market.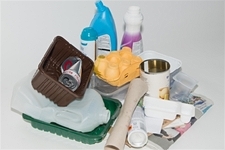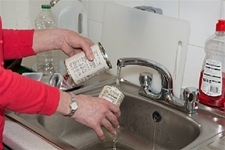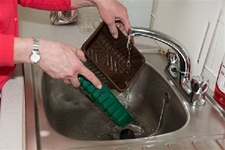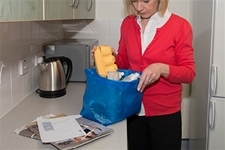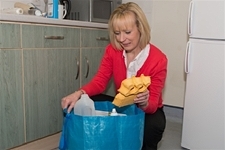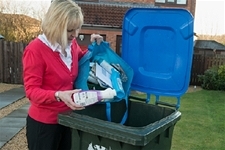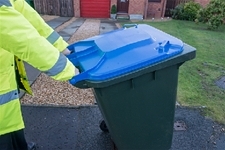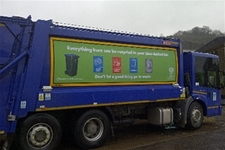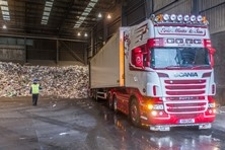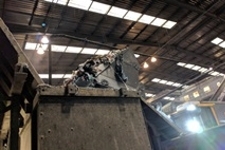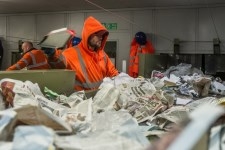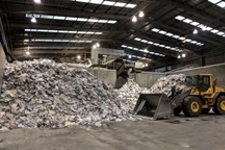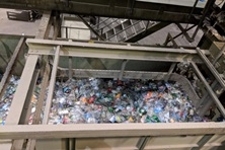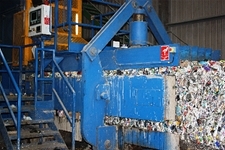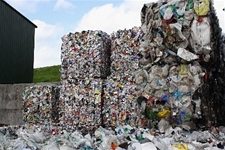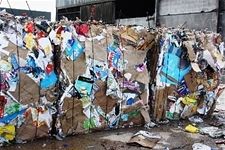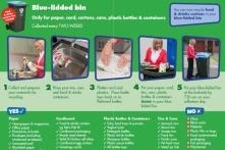 For a more in depth look at what happens to your recycling, watch our short film taking you on the journey from your home to the recycling plant.
Please use our waste and recycling collection date finder to find out if your property receives a dry mixed recycling (blue-lidded bin) collection service. You can also find out about how to order a blue-lidded bin.
Contaminating your recycling
All householders with access to a blue recycling bin should only be placing paper, cardboard, cartons, cans, tins and plastic bottles, pots, tubs, trays and punnets in their containers. Please remember to rinse and flatten all recycling, and place in the bin loose.
Please do not put any of the following in the recycling bins:
plastic bags
polythene
plastic film
crisp or sweet packets
foil
food or food contaminated packaging (including pizza boxes and fast food containers)
nappies
clothes
shoes
glass
tissues, paper towels or kitchen roll
Do not leave bags in front, at the sides or on top of any bins as they will not be uplifted.
A brief guide to kerbside services is also available in
Bulgarian [118Kb],
Polish [131Kb] and
Romanian [125Kb]. Please contact the Waste Team on the details at the bottom of this page should you require another language.
Trading Standards Advice - Protect your identity
Before you recycle documents which contain your personal information, please remember to shred them. In particular protect your account numbers, passwords, PINs, signatures, date of birth and your name and address.