Householders who wish to recycle their garden waste in their brown bins must purchase a garden waste permit per bin.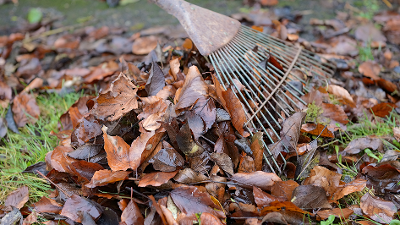 Householders can recycle all of their cooked and uncooked food waste at no additional charge (i.e. a permit is not needed to recycle food waste).
Eligibility
The service applies to council tax rated domestic properties only. Only customers assigned to a Council brown bin collection route are eligible to apply to the Chargeable Garden Waste Collection Service. Property eligibility can be checked on the bin dates pages.
Apply for your 2022/23 Garden Waste Permit
Apply online for your 2022/23 Garden Waste Permit
Please note, permits can take up to 21 days to deliver. To ensure you receive your permit before 1 April, please apply before 1 March 2022.
Residents unable to apply online can call the Customer Service Centre on 01738 476476 for assistance.
What can be recycled via the Garden Waste Collection Service?
Without a permit:
All cooked and uncooked food waste can still be recycled in the brown bin at no charge. This includes: dairy, eggs, meat and fish including bones, tea bags, coffee grounds, fruit, vegetables, bread, cakes, pastries, rice and pasta.
With a permit:
The Garden Waste Collection Service charge is for grass cuttings, small twigs and branches, leaves, cut flowers, houseplants, weeds, hedge clippings, sawdust, bark and hay. Recycle these in addition to cooked and uncooked food waste.
For more information, view our New Household Waste & Recycling Service Guide (PDF) [1MB] .
What do I do with my garden waste if I do not buy a permit?
Householders can recycle garden waste at their local Recycling Centre free of charge. You can locate your nearest Recycling Centre using the 'find my nearest' search.
Another way to dispose of garden waste is to compost at home. If your garden suits composting, and you would like to try, we have lots of information on our composting pages to get you started.
More information
A list of frequently asked questions (PDF) [339KB] has been created to provide more information to specific queries. If you cannot find the information you are looking for, please contact the Council's Customer Service Centre on the details below.
Copies of the Garden Waste Collection Service Terms & Conditions (PDF) [283KB] and the Council's Bin Policy (PDF) [272KB] can be viewed, saved or printed from this page.
Last modified on 24 March 2022